Are your kids heading back to school for the new term? 2020 has brought lots of challenges and we know that doing schoolwork from home is one of them!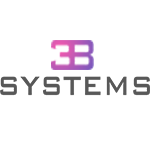 At 3B Systems, we have everything your children need to complete their online classes. From a laptop with the perfect spec to a headset with an inbuilt microphone, our comprehensive product catalogue is sure to include precisely what you need at a fantastic price.
Below is an overview of our services that can help you prepare for the new term. Remember: we have special offers specifically for the resumption of school, so be sure to contact 3B Systems for the latest deals!
Laptop Computers for School
If you need a high-quality laptop computer to help with your kids' education, you've come to the right place. 3B Systems specialises in supplying computers purpose-built to deliver stellar performance.
Whether you are interested in a new, premium laptop or a second user laptop available at an affordable price, we are here to assist you. Our computers are available with a wide range of specifications to best meet your needs.
Unsure what spec would work best for you? Speak with a member of our expert team today and we will happily talk you through the ins and outs of buying a new computer.
New Laptops
Our brand-new laptop computers are in stock and ready to take away today. No need to wait before your kids can do their homework!
With leading brands such as Acer, Lenovo, ASUS, and HP available, our diverse range of computing products means we can cater for all requirements.
If you are interested in new laptops for school students, please visit our dedicated web page.
Second User Laptops
We understand that times are tough, and you may not be in the market for a new computer at this time. That's why we are pleased to offer an outstanding range of second-hand laptops.
If you are nervous about purchasing a refurbished model, don't worry – the quality and condition of each laptop in this category have been verified by our in-house experts prior to sale. We pride ourselves on providing superb computing equipment at a price point to suit every customer.
If you are interested in our second user laptops for school students, please visit our dedicated web page.
Contact 3B Systems Now
3B Systems has everything you need to get ready for the new term. For more information about our back to school computing offers, don't hesitate to get in touch! Our friendly and knowledgeable team is ready to help you today.
Simply call us on 01282 619534 or send your enquiry to sales@3bsystems.co.uk and we will be in touch.